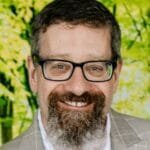 Hi and thanks so much for visiting my website. It really is quite an honor to know that you would like to know more about me.
I live in the heart of the agricultural epicenter of Washington State where I spend most of my time staring at my blank computer screen, just hoping for the words to come. Usually they do and sometimes, they are even intelligible. When I am not searching for those perfect words, I am probably covered in dust doing some DIY project. At the time of writing this, I am currently building a new writing desk out of an old oak bed. A new desk has to make my words more intelligible, right? Of course, I also find that an electric sander, a dust mask, and ear plugs often help the creative juices flow. 
I reserve my evenings whenever possible for quality time with my wife, probably doing a puzzle or eating a magnificent meal that we made together. We both love to cook, but she is better at it than me…especially when it comes to baking. But, hey, please don't tell her I said that 😉 
Now, fair is fair. I told you a bit about me. Please, send me an email and tell me a bit about you. Or, let me know the good, the bad, and the ugly about my books. Your feedback is one of the most valuable gifts I can get from anyone. I want you to love reading my novels and your critique will make every next word a bit better. 
Thanks again for stopping by. I really look forward to hearing from you.
Warmest Regards,
Kevin